Post by chris on Nov 14, 2011 15:00:36 GMT 7
I love G1 TFs so much that when the Generations series came out, I was eager to buy 2 pcs. each of some of the series' characters whenever possible. The series' Japanese counterpart, the TF Uniteds by Takara Tomy also boast of almost the same set of G1 characters(and then some from the latter series) which according to some, where better painted than their Hasbro counterparts. Regardless, any old school collectors like me would definitely love to get their hands on these TF characters that we grew up watching during the mid-80s every weekends on Ch. 13(talk about ages here)? ;D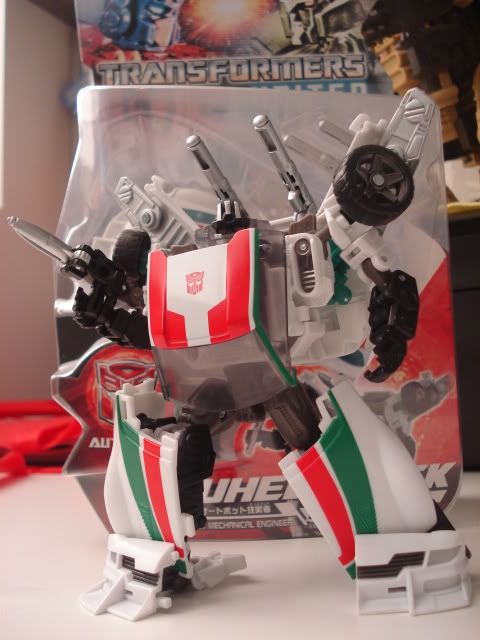 Ordered this online at BBTS along with 2 pcs. of Generations Thundercracker. Also got the TF United version, along with the TT Rumble/Frenzy set from HLJ. But the focus of this review will be on the Hasbro version only, as pictured below.
Out of the packaging comes Wheeljack in its car mode along with 2 pcs of shoulder cannons that act as exhaust tubes in this mode, and as wrenches that its robot mode use in fixing fallen comrades, etc. The underside view of the car shows where these cannons are attached to make them appear as exhaust tubes in this mode.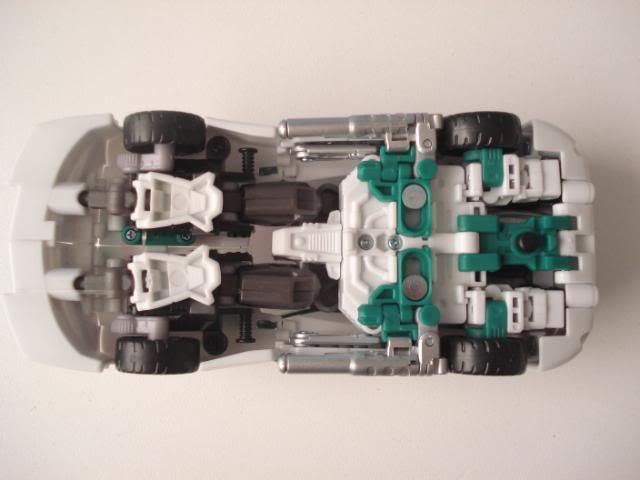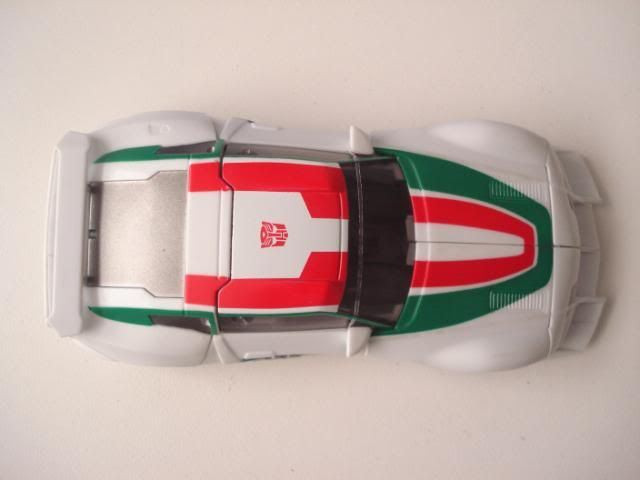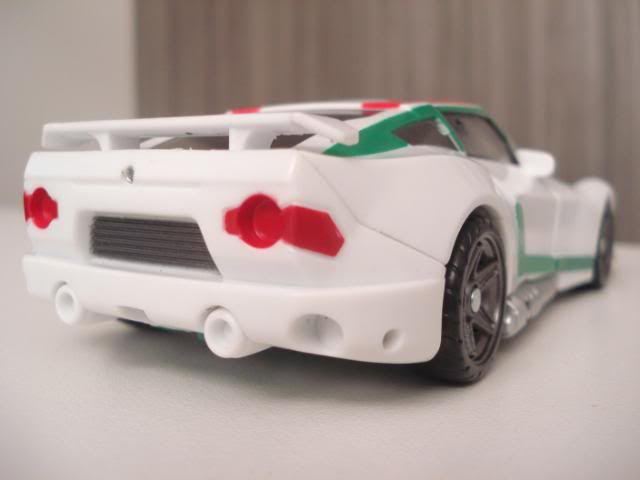 Some people complain about the cheap plastic appeal of this toy, as compared to the "rubber wheels and metal/plastic parts combo" appeal of the earlier versions. But what can you expect from a $20-or-less toy nowadays?
Wheeljack - robot mode. The head, a G1-inspired sculpt, connected via a ball-socket neck can be moved sideways and tilted up and down at certain angles. Its translucent eyes and head panels glow when you allow light to shine through the back of the head.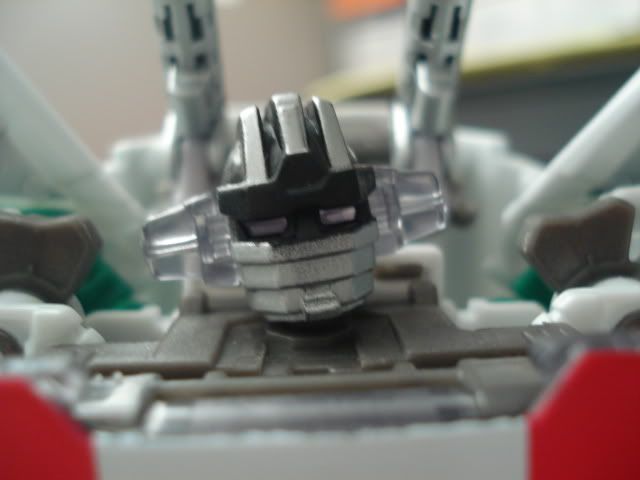 From its head down to the feet, Wheeljack's robot mode have a number of good articulation points. However, the waist and hips movement are limited by the manner in which the roof/windshield chest part is positioned during this mode. Still, quite a number of poses can be done in its robot mode.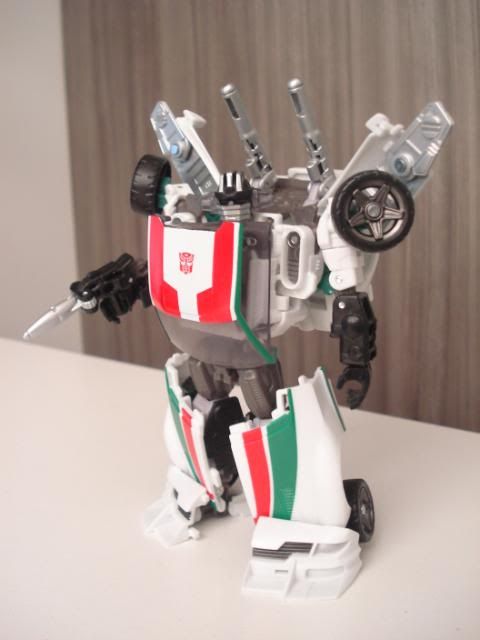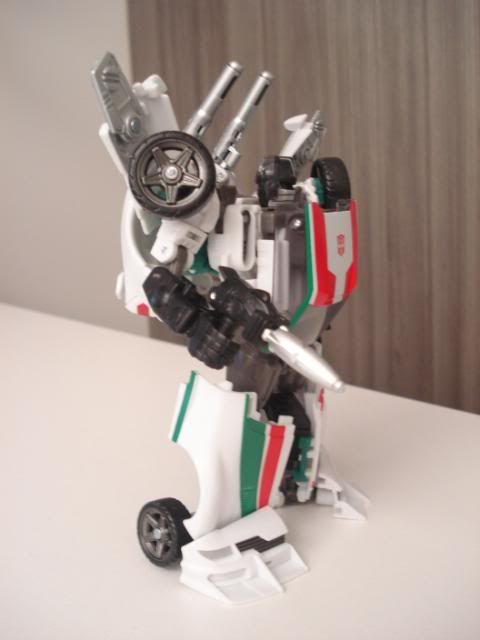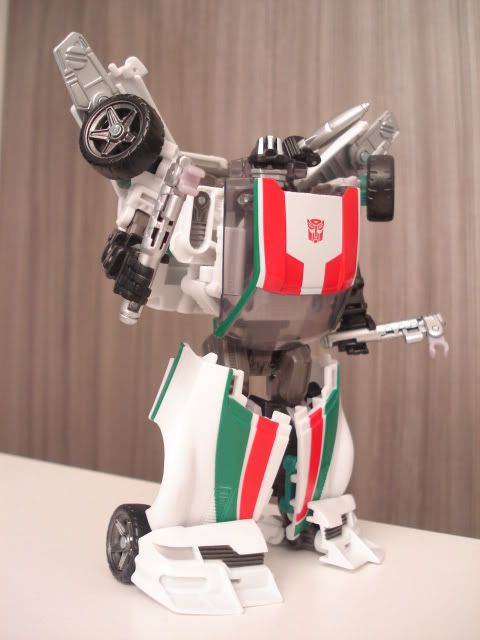 By now you have probably read or watched a number of more detailed reviews about this one before I posted my review. So do I recommend getting this toy? A resounding "Yes". The TF Generations Wheeljack is arguably the best rendition of the G1 character as compared with the other versions. And it is cheaper too!
Till the next TF Generations review. Thanks for viewing!